Trusted Pressure Washing in Polk County
Are you ready to upgrade your home's curb appeal and extend the lifespan of your exterior surfaces? If you're in the Winter Haven area, Solomon and Sons Pressure Washing is the pressure washing company you can rely on!
Here at Solomon and Sons Pressure Washing, we know what it requires to keep your exterior surfaces as beautiful as possible, and that's why people depend on our pressure washing services over anyone else's. Our experts aren't afraid to go above and beyond to ensure your property gets the top-notch clean that you deserve.
When you want spotless surfaces that will stand out and last you longer, Solomon and Sons Pressure Washing is here to help. For expert pressure washing in Winter Haven, give us a call today at 813-479-5556.
Why Choose
Solomon and Sons Pressure Washing
Solomon and Sons Pressure Washing is a Winter Haven pressure washing company with over ten years of experience restoring exterior surfaces to their original beauty. As proud residents of this area, we love nothing more than to help our neighbors enjoy the curb appeal they've always dreamed of.
When you call on Solomon and Sons Pressure Washing for your pressure washing needs, you'll not only get expert services at an affordable rate, but you'll also get the peace of mind that comes from hiring experienced exterior cleaning specialists.
Residential Washing Services
From driveway washing to roof cleaning, Solomon and Sons Pressure Washing is the pressure washing team you can count on for all of your residential needs. We specialize in cleaning a wide variety of exterior surfaces and erasing stubborn stains and other eyesores.
Our exterior cleaning technicians have all the technology and expertise we need to get your surfaces looking brand new again. For the best residential pressure washing treatments in the area, don't look any further than Solomon and Sons Pressure Washing!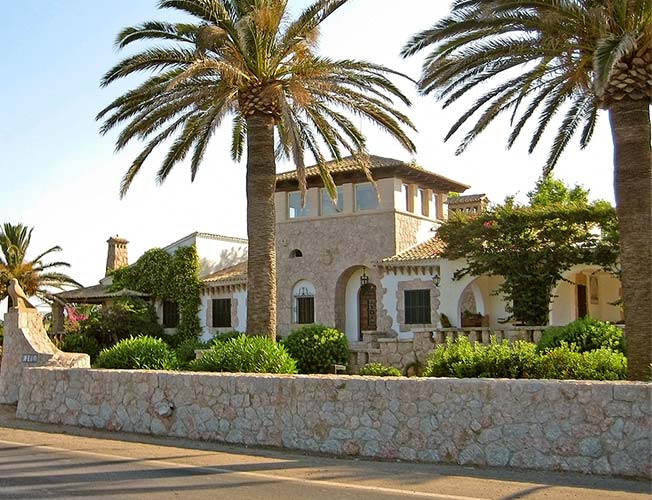 Why Pressure Washing Your Coastal Home
Pressure washing isn't just for keeping your home pretty - it's also the maintenance that most of your exterior surfaces require to meet or exceed their expected lifespan. Solomon and Sons Pressure Washing understands all too well what our climate can do to your property, and we've perfected the art of eliminating harmful substances and getting surfaces back to their pristine beauty.
Professional pressure washing by Solomon and Sons Pressure Washing removes unsightly contaminants that can damage your exterior surfaces and cause them to degrade prematurely. It's also perfect for preventing the growth and spread of organic substances such as mildew, algae, and mold. To ensure your home maintains a curb appeal you can be proud of and to get the most out of your surfaces, consider professional pressure washing by Solomon and Sons Pressure Washing a wise investment.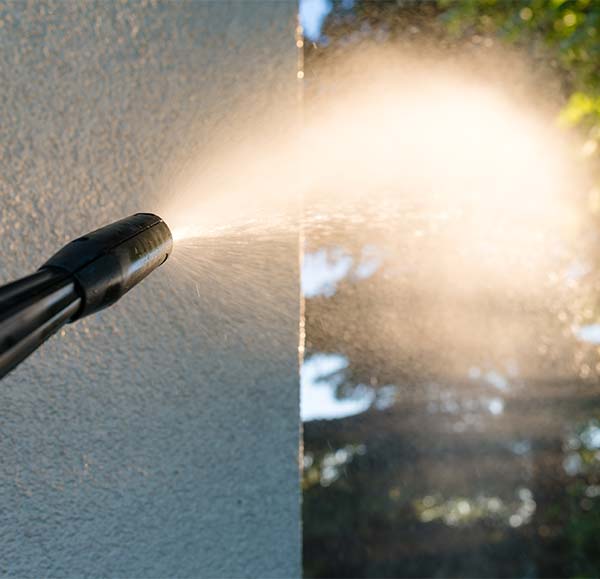 Commercial Washing Services
At Solomon and Sons Pressure Washing, we understand how essential it is to maintain an attractive, professional appearance for your business. Our pressure washing team is honored to serve our fellow businesses in the Winter Haven area, and we have all the tools we need to get your commercial property spotless.
If you own a business that could use some professional makeover, our pressure washing team is here to serve you. Call on our experienced staff and allow our experts to help, and we'll ensure the image of your business always makes the right impression.
Cities We Service in Polk County
Being from the Winter Haven area gives Solomon and Sons Pressure Washing the advantage of understanding just what technology and pressure washing treatments are needed to make any exterior surface spotless again. As proud members of this community, we promise that you won't find a pressure washing team that will work harder than we will!
If you own a home or business in Polk County, then we're ready to serve you whenever you need us. For elite pressure washing services at an affordable price, call Solomon and Sons Pressure Washing at 813-479-5556.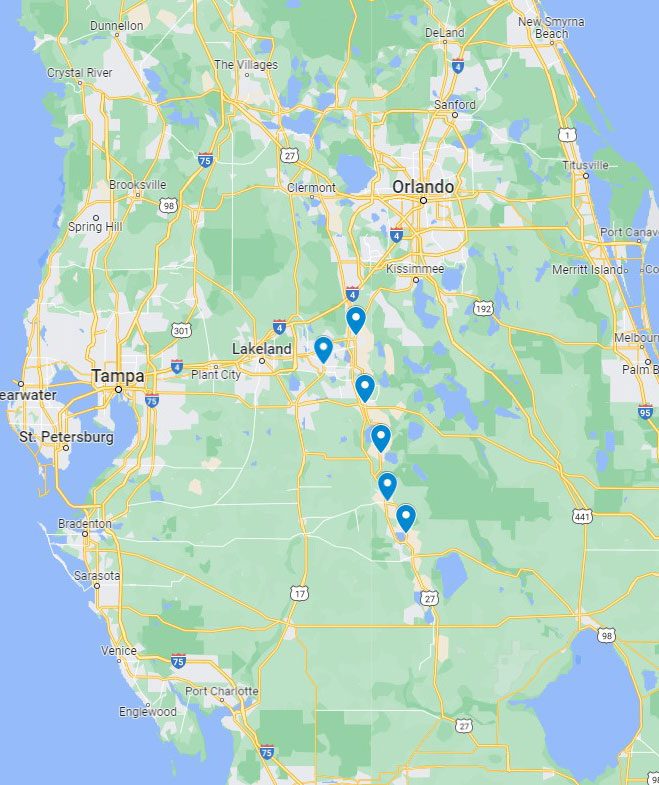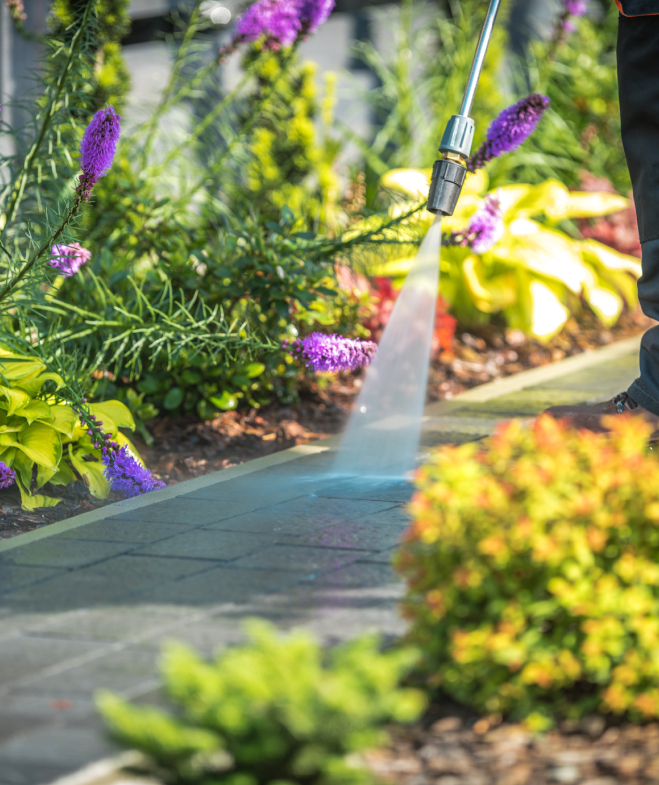 Latest Pressure Washing Articles
Why Paver Sealing Is So Important

Having a paver walkway, patio, or driveway enhances any property with plenty of charm and curb appeal because these surfaces never fail to please the eyes. But, like any other exterior surface, paver surfaces need some help if they're going to keep up with demand and […]

How Commercial Pressure Washing Can Boost Your Business

In the business world, a trustworthy, professional image is priceless. But unfortunately, for properties in areas such as Winter Haven, our weather doesn't care much for clean, spotless surfaces, and businesses frequently suffer a damaged curb appeal because of it. Thankfully, businesses can depend on pressure washing […]

3 Benefits Of Professional Roof Cleaning

The roof over your head has a lot of work to do, and it's up to you, the property owner, to ensure it's always in condition to take on what other gets thrown its way. Roof shingles are undoubtedly tough, but they're far from invincible, and […]
FAQS for Your Pros
DIY pressure washing can hurt your pool's water health by introducing contaminants and debris into your pool. At Solomon and Sons Pressure Washing, we use specialized pool deck cleaning detergents and advanced surface washing techniques to keep your pool water as healthy as possible.
If you have plants or landscaping around your patio or any of your other exterior surfaces, you won't have to worry about them being harmed when you hire the pressure washing pros at Solomon and Sons Pressure Washing. Our technicians use only eco-friendly cleaning agents for our services. These cleaning solutions work marvelously at eliminating eyesores and unsightly substances but pose no threat to your plants, landscaping, or pets.
Every business owner will know that their dumpster area can be a real magnet for trash and contaminants, but there are many good reasons why you shouldn't allow them to stay this way. While dumpsters are meant for trash if the area surrounding them gets filthy and stays filthy, it could not only harm the curb appeal and health of your business, but it can also cause surface damages that can be expensive to repair.
House sidings aren't invincible, and around here, our weather can bring with it problems that any homeowner would much rather avoid. House washing is the ideal way to remove eyesores and harmful substances that can weaken and destroy your sidings, making it perfect for maintaining an excellent curb appeal and extending the lifespan of your sidings.
Contact Solomon and Sons Pressure Washing to Wash Your Winter Haven Home Today!