3 Benefits Of Professional Roof Cleaning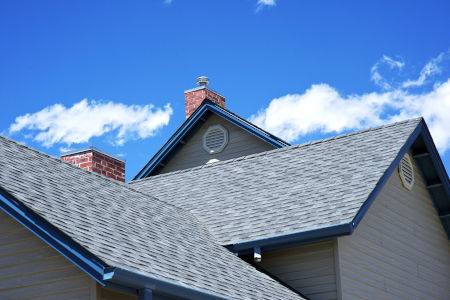 The roof over your head has a lot of work to do, and it's up to you, the property owner, to ensure it's always in condition to take on what other gets thrown its way. Roof shingles are undoubtedly tough, but they're far from invincible, and professional pressure washing is the maintenance they require if they're going to last for as long as we'd like them to. So if you're on the fence about whether or not you need roof cleaning, it might be time to consider a few of the many benefits this service can provide you.
Maintain Your Curb Appeal And Property Value
Your roof is a prominent feature of your home or business, so the condition it's in will play a significant role when it comes to assessing your property value. A roof that is deteriorating or covered in dark algae streaks isn't going to do your curb appeal any favors, but a roof that is sparkling clean and spotless will never fail to please the eye.
Professional roof cleaning can eliminate unsightly substances on your roof shingles and return them to their pristine beauty. A gorgeous roof will complement the rest of your property perfectly, and that will cause your curb appeal to rise up a few levels.
Extend The Lifespan Of Your Roof
No roof shingle can last forever, but it can serve you for years past their life expectancy if they're well cared for. Pressure washing specialists such as Solomon and Sons Pressure Washing know that removing harmful substances and organic growth is critical to a long-lasting roof, and we have just the tools and expertise to make that happen.
With our advanced roof cleaning technology, our team can safely wash away any substances attached to your roof. Many of these materials can slowly break down your shingles, so getting rid of them regularly can greatly extend your roof's lifespan.
Save Money On Your Energy Bills
Did you know that many of the contaminants that attach to your shingles can interfere with their ability to dissipate heat? Substances such as pollen, algae, moss, and mud can trap heat; when that happens, your roof will get much hotter than it should. And when your roof overheats, your HVAC system will have to work that much harder to keep indoor temperatures cool and comfortable.
Roof cleaning removes substances that trap heat and moisture, making your roof more energy efficient. When your roof is clean, you can expect your monthly utility bills to be much cheaper than they otherwise would be.
When you need professional roof cleaning in the Winter Haven area, call Solomon and Sons Pressure Washing at 813-479-5556.
Contact Solomon and Sons Pressure Washing to Wash Your Winter Haven Home Today!