Driveway Painting For Protected, Easier To Clean Parking Areas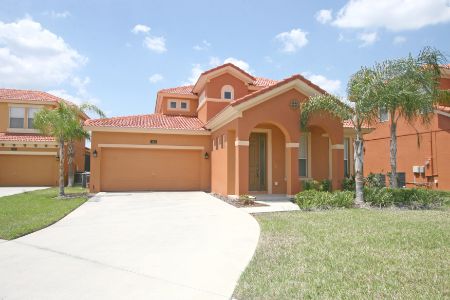 If you're in the Lake Wales area and are looking to enhance the durability and aesthetic of your driveway, then the pressure washing experts at Solomon and Sons Pressure Washing have the service you've been searching for. Our professional driveway painting treatment is perfect for elevating the curb appeal of your property and giving your driveway superior protection that will last.
When it comes to pressure washing for Lake Wales, no other company holds a candle to Solomon and Sons Pressure Washing. We specialize in the expert care of exterior surfaces, and whether that's pressure washing or driveway painting, folks around here trust that our treatments always achieve the best results.
Whether you'd like to protect your driveway, customize its appearance, or simply make it more functional, you'll find that our service can meet all of your demands and then some. For top-level driveway painting you can depend on in Lake Wales, call Solomon and Sons Pressure Washing at 813-479-5556.
Concrete Driveway Paint Application Experts
Out of all your exterior surfaces, your driveway is the one that takes the most beating. Driveways are meant to be used often, and when you combine that with the fact that they're constantly exposed to the elements, it should come as no surprise why this surface tends to get filthier and more easily damaged than others. Professional driveway painting by Solomon and Sons Pressure Washing is an excellent solution for homeowners who wish to enhance the visual appeal of their driveway and keep them in the best shape possible for many years to come.
Our driveway painting experts will carefully coat every inch of your driveway to ensure the most optimal results. After thoroughly preparing your driveway's surface, our experienced technicians will begin applying high-quality paint using precision tools and techniques. Once we're finished, our experts will then inspect your driveway to ensure perfection before the clean-up process begins.
Some of the benefits that you can expect from our driveway painting service include the following:
Your driveway will have an improved appearance that will enhance the curb appeal and property value of your home
Our protective paint will shield your driveway from chemical spills, UV rays, and other elements that can damage the surface
Driveway painting is an excellent way to cover up old, set-in stains and blemishes
Painting over your driveway is much more cost-effective than replacing your driveway
First-Rate Pressure Washing You Can Trust
If you need any other surface care services besides driveway painting, then you can always rely on Solomon and Sons Pressure Washing. We specialize in treating all types of surface materials, and there's no project too big or complex for our team.
Give Solomon and Sons Pressure Washing a call the next time you could use services such as:
House Washing
Roof Cleaning
Patio Cleaning
Patio Painting
Paver Sealing
And More
Contact Solomon and Sons Pressure Washing to Wash Your Winter Haven Home Today!