Expert Graffiti Removal To Quickly Get Rid Of Your Vandalism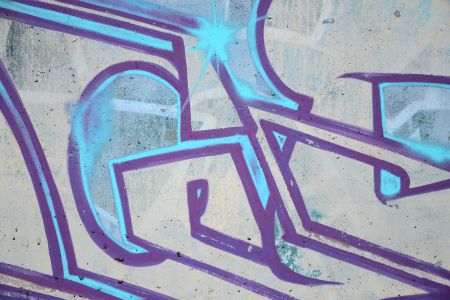 If vandals have struck your property, the best way to deal with it is to call the graffiti removal specialists at Solomon and Sons Pressure Washing. We're the Winter Haven pressure washing team your business can rely on to ensure your exterior surfaces always look their best!
The last thing any business owner wants to see on their surfaces is a scribbled mess left overnight by some no-good vandal. But when that happens, the best course of action isn't to try and clean it up yourself - it's to call the pressure washing experts at Solomon and Sons Pressure Washing. Our graffiti removal service will make short work of any vandalism on your business so you can get back to business.
Solomon and Sons Pressure Washing is always ready to help local businesses with our top-rated commercial pressure washing services. Along with graffiti removal, we also provide the following:
Dumpster Pad Cleaning
Building Washing
And Much More
Don't ever give vandals the satisfaction of having their mess be seen by everyone in town. Call Winter Haven's graffiti removal pros at Solomon and Sons Pressure Washing today.
Fast Spray Paint Clean-Up For Business As Usual
One of the worst things about graffiti is that it distracts you and your customers, and that can have a significant impact on the success of your business. Instead of trying to clean away any graffiti yourself, or worse, leaving any vandalism up, business owners around Winter Haven rely on Solomon and Sons Pressure Washing for graffiti removal to restore the beauty of their exteriors.
Our technicians use specialized cleaning agents and pressure washing technology that is capable of loosening spray paint and safely washing it away. Unlike other methods, our service removes graffiti completely without damaging any of your exterior surfaces.
A few of the reasons you should call our team for graffiti removal include the following:
We can safely erase graffiti from your surfaces
Our technicians strive to minimize any obstruction to your business
The treatment we provide won't harm your property
Our service is quick, reliable, and convenient
We Offer Rapid Spray Paint Cleaning To Get Your Exterior Clean Again
DIY graffiti removal doesn't achieve the type of results that our pros can. If you have any graffiti on your property that you'd like to erase, you won't find a more dependable team of technicians than Solomon and Sons Pressure Washing. Our graffiti removal is fast and efficient and will allow you to focus on growing your business.
Frequently Asked Graffiti Removal Questions
Yes, our graffiti removal service can safely remove paint that has been sprayed on your exterior surfaces. With our pressure washing treatment, you can expect your surfaces to look better than ever after we're through.
Only specialized pressure washing equipment able to pump a high amount of heated water can be used to remove graffiti. Solomon and Sons Pressure Washing uses the latest and most trusted surface cleaning technology for our graffiti removal service.
Contact Solomon and Sons Pressure Washing to Wash Your Winter Haven Home Today!