Patio Painting To Transform Your Concrete Entertaining Space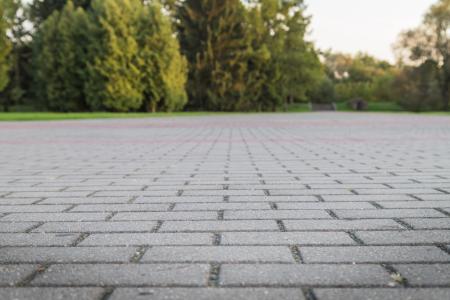 Is it time to give your favorite outdoor living space a fresh new appearance that will make it irresistible to you and your guests? If you're in Haines City, then you want professional patio painting by your local experts at Solomon and Sons Pressure Washing!
Every once in a while, your living spaces could use a makeover, and the patio is no exception. Our patio painting is an excellent way to breathe new life into your outdoor entertaining area, and the pressure washing pros at Solomon and Sons Pressure Washing are who you can trust to ensure the job is done to your complete satisfaction. People trust our team when they need pressure washing for Haines City because we take a lot of pride in helping our neighbors get the curb appeal they deserve, and we love nothing more than to help our customers fall in love with their homes again.
Are you looking to enhance the charm and style of your patio? Then you need to call our Haines City patio painting experts today at 813-479-5556.
Painted Concrete Patios For Improved Durability And Visual Appeal
If your patio has old paint, chipped coatings, or one too many stains or blemishes for you to handle, then the time is right for professional patio painting. Solomon and Sons Pressure Washing is the patio painting company you can rely on to give your patio a dazzling new appearance that you will surely fall in love with.
When you hire our patio painting team, we'll begin by thoroughly preparing your surfaces to ensure our premium paint is applied perfectly. Next, if we find any cracks or damages, we'll repair and patch them so the entire surface gets a clean, uniform coat of paint. After any repairs are complete, we'll apply the color and finish of the paint you've chosen.
Here are just a few of the benefits that you can expect from our patio painting service:
Your patio will look better than ever, and this will increase your property value and curb appeal
Patio painting can extend the lifespan of your patio by protecting your surfaces against weather damage and degradation
You and your guests will never get tired of relaxing on your spotless, beautiful patio
Having your patio painted is much more cost-effective than replacing or remodeling it
Residential Services You Can Depend On
Our patio painting isn't the only service we provide for our customers in the Haines City area! If you need professional surface treatments, then Solomon and Sons Pressure Washing is here for you. Give our experts a call the next time you need:
Driveway Washing
Fence Cleaning
Roof Cleaning
House Washing
Pool Deck Cleaning
And More
Contact Solomon and Sons Pressure Washing to Wash Your Winter Haven Home Today!